---
We continue to develop our success
We have developed and are currently developing master-planned communities throughout the GTA. Trinison has made its mark in places like Markham, Brampton, Newmarket, Aurora, Mississauga, Oakville, Stouffville, Waterdown and many more. We are proud of our past successes and ready to develop an even better reputation with our current and future projects.
Current & future developments
Woodland Trails and Upper Oaks
– North Oakville
Starting in 2010 with Woodland Trails at Neyagawa and Dundas, Trinison led the way for development in North Oakville, providing townhomes, semis, singles, schools, sports fields, shopping and much more. In the future, the expansion continues to the east towards Eighth Line and Dundas, as Upper Oaks takes form. The new community will continue to help North Oakville become one of the GTA's fast-growing communities.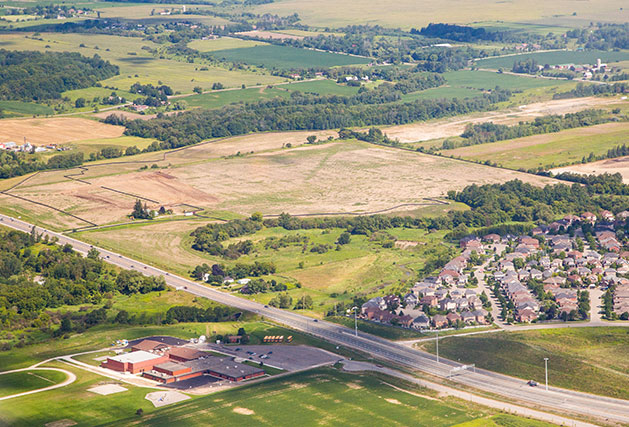 Lotus Pointe
- Caledon
Located at Hurontario and Old School, Lotus Pointe in Caledon began sales in 2015, promising to deliver a new community just north of Brampton in a less congested location, conveniently located minutes from Highway 410. Featuring towns, semis, singles, parks and more, Lotus Pointe has been designed as a perfect community for families of all sizes.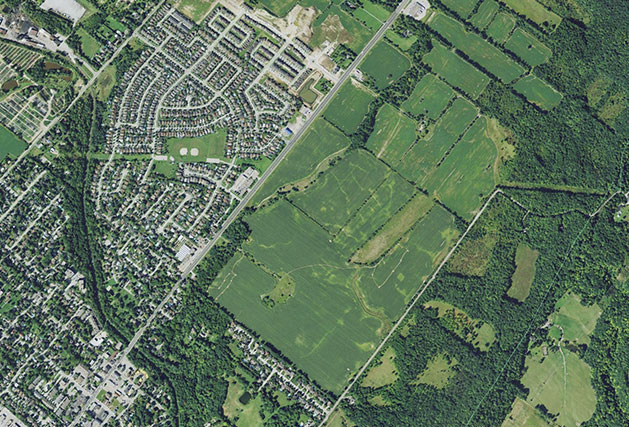 Mountainview Heights
– Waterdown
In the peaceful town of Waterdown, Trinison acquired a large piece of land at Mill Street and Dundas and launched Mountainview Heights, featuring detached singles and a new school. The first phase sold in 2011 and families have since moved in. The upcoming phases from 2017 on will see the continuation of growth of this incredibly successful community west of the GTA.
---
Featured past developments
Estates of Valleycreek
– Brampton
Bordered by McVean, Castlemore and Goreway, this Brampton community includes schools, parks, shopping plazas and an assortment of detached singles from a collection of the GTA's top builders. Built in the early to mid 2000's, it quickly became one of Brampton's most popular new communities, featuring close proximity to transit, highways and endless amenities.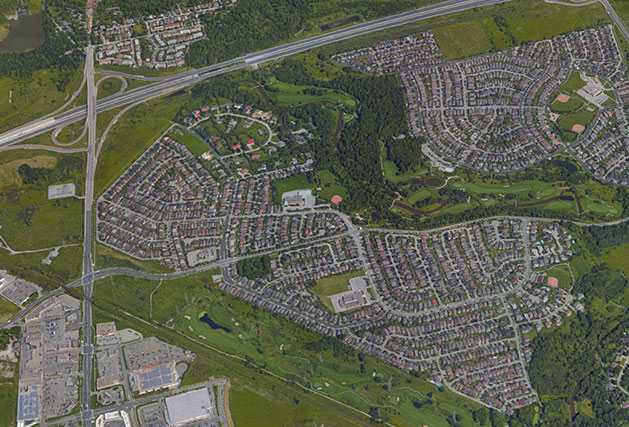 Boxgrove
– Markham
Bordered by Markham Road and Highway 407, Boxgrove was a spectacularly planned community close to transit, built with luxury in mind, and situated around Markham Green Golf Club. Built between 2000 and 2010 with the Rouge River flowing through it, this neighbourhood features lots of sports fields and green spaces, schools, community centres, shopping and more.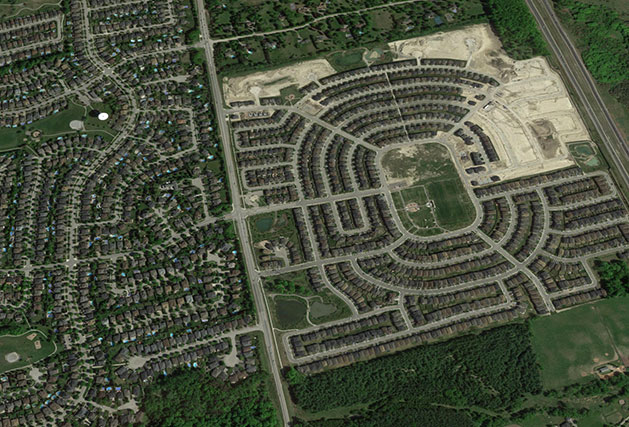 Copper Hills
- Newmarket
Built between 2007 and 2016, Copper Hills is a unique development on the east side of Leslie Street, south of Kingdale Road in Newmarket. About 1,200 families will occupy the neighbourhood, which circles around the award-nominated Frank Stronach Park. Focusing mainly on homes seconds from Highway 404, Copper Hills is a luxurious community of only detached single homes.
---
Trinison continues to secure land in promising and established areas, with new developments coming in Pickering, East Gwillimbury, Innisfil, Stouffville, Bolton and more.